Warehouses Sell For Record Prices Amid Online Shopping Boom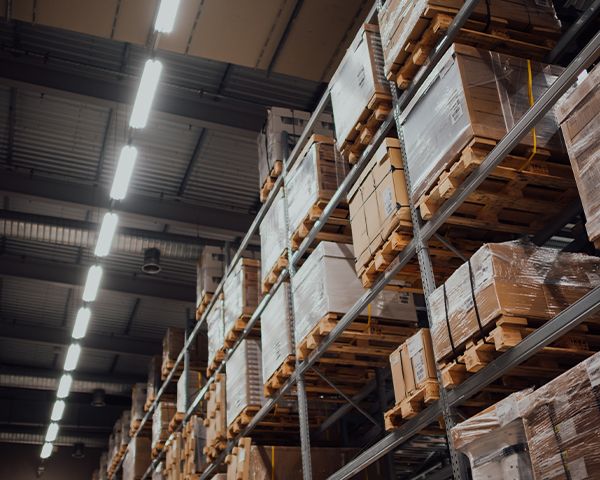 A warehouse site in Milton Keynes has sold for a record £38m, as demand soars for storage space after a boom in online shopping triggered by the pandemic. Logistics Manager reports that the 19.4-acre site was bought by investors Trammell Crow Company (TCC), at a rate of £2m per acre.
 The site is a former Arcadia distribution centre, and will be redeveloped to accommodate three super-sized warehouses. The infrastructure to support electric vehicle charging will be put in place, and the buildings will have free-standing mezzanines to allow flexible use of the space. It is the first UK acquisition for global investors TCC. 
The Guardian reports that warehouses are being constructed in record numbers in 2021. Research by Knight Frank shows that 37 million square feet of warehouse space is scheduled for construction this year, adding up to an area twice the size of Hyde Park. Investment in warehouses had reached £6bn by the first half of 2021, more than double last year's figure.
The publication reports that retailer John Lewis has recently arranged to lease a 1 million  square foot warehouse at Fenny Lock in Milton Keynes, that will employ 500 people. The retail chain has seen its online sales grow to 60% of overall sales this year, compared to 40% pre-pandemic. Overall, 32% of all retail sales were online for the first half of 2021.
James Seppala, the head of real estate for Europe at Blackstone, said:
"Whilst historically, occupier demand in the logistics sector was closely correlated to GDP growth, the ongoing e-commerce revolution is driving meaningful increases in demand for warehouse space throughout Europe. That in turn is driving vacancy levels to historic lows, resulting in market rental growth."
The rise of the so-called 'mega-shed' has met some opposition from planners and environmentalists. The Manchester Evening News reports on an ongoing battle between developers Quorum and Stockport council. 
Quorum have sought full planning permission to build two industrial units on a 40,000 square metre site at Bredbury Park Industrial Estate, which will extend into the Tame Valley greenbelt. The developers claim that there is an 'overwhelming' need for large-scale warehouse buildings in the area, and it would generate hundreds of jobs.
Initially, the plans were recommended for approval by officers, who said that harm to the greenbelt would be outweighed by' significant economic benefits'. Members of the public wrote a total of 750 objection letters, which were not enough to influence the decision.
However in March this year, the scheme was thrown out by the planning committee, who thought that there was not enough justification for the industrial development of greenbelt land. Now Quorum have launched a new appeal, which will be decided by the Secretary of State.
Specific objections to the scheme include the increased risk of flooding, air pollution, noise pollution, increased HGV traffic, and depriving local residents of green open space. Local MPs are united in their opposition to the development, which has already led to a series of disagreements between Stockport Council and Tameside.
If you need forklift hire in Derby, please get in touch today.