Proud new partners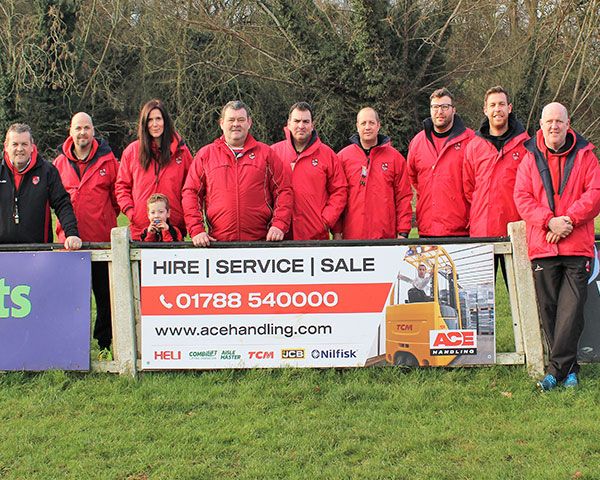 Ace Handling are pleased to become a new partner of Newbold on Avon Rugby Football Club. Ace Handling will sponsor the Bolds Minis and Junior teams.
Commenting on the deal, Craig Warren, MD of Ace Handling, said:
"We're delighted to begin this new partnership and to support Newbold on Avon RFC's. At Ace Handling, our core purpose of sponsoring NRFC is to help make people healthier, and we believe sport inspires people to live more healthy lives. By partnering with sporting organisations like NRFC, we aim to encourage people of all backgrounds and levels of fitness to make healthier lifestyle choices."
Newbold on Avon RFC NRFC minis and juniors chairman, Rob Bower, said:
"We're thrilled to have Ace Handling as one of our official partners and, as a Club, believe in the importance of promoting a healthy lifestyle to our supporters and within our community."